The holiday season is upon us and gift-giving mania is in full blast. Grandparents are often some of the toughest people to buy for. If the grandparents in your life are like mine, they have EVERYTHING. Instead of rushing around the mall, why not make a homemade gift for the grandparents in your life? Homemade gifts are meaningful and sentimental, everything grandparents love. These DIY gifts for grandparents will make Christmas morning extra special!

Why a DIY Gift for Grandparents?
What do all grandparents love the best? Their grandkids, of course! The perfect gift for a grandparent is a homemade one that involves their grandchildren. DIY gifts for grandparents are sentimental keepsakes that your children can be involved in making. What grandparent wouldn't love that?
Looking for other gift guides? Read these helpful posts:
30 Perfect Stocking Stuffers for Babies
Winter Toys for Outdoorsy Kids
The Best Wooden Toys for Babies and Toddlers
Indoor Energy-Burning Toys that Will Exhaust Your Kids by Bedtime
25 Awesome Gifts for Teen Boys that Aren't Video Games
Kits to Make DIY Gifts for Grandparents
This post contains affiliate links. This means I may receive a small commission at no cost to you if you make a purchase after clicking on a link on this page. Read more here.
When doing a DIY project, my go-to is a DIY kit that has all the materials supplied. That way I have the right supplies and just the right amount needed.
Here are a few of my favorite DIY kits. These are perfect for your grandparent gift!
DIY Family Photo and Hand Print/Footprint Kit
This kit has everything you need for a photo/hand print or footprint collage with a beautiful 10 X 17"
 white wood frame with glass. The kit includes three colours of paint for the prints, as well as a clean-touch inkpad perfect for baby's hand or foot.
Picture Frame Painting Craft Kit
This will give your burgeoning artist a chance to decorate a frame for their grandma and grandpa. Just add a picture of your little sweetie and voila, the perfect Christmas gift!
What grandparent wouldn't want to drink their coffee from a mug lovingly painted by their grandkids?  This kit comes with two porcelain mugs, ceramic paint, a paintbrush and simple instructions. The mugs are safe to drink out of after painting!
Make a lovely sign for the grandparents in your life and give them a place to display photos of their grandkids. This kit includes a pre-stained and sanded piece of wood, stencils and paint. So much easier than trying to paint a sign by hand!
Personalized Christmas Tree Ornaments 
Have your kiddos paint some ornaments for their grandparents to display on their Christmas tree! This kit includes three ornaments, eight non-toxic markers and a tree-shaped ornament holder that spins, allowing your little cuties to make beautiful designs on their ornaments!
DIY Gifts for Grandparents Tutorials for Crafty Moms
If you are really crafty, I've listed some amazing tutorials from around the internet. These DIY gifts are sure to bring a tear to the eye of your favorite grandmother or father!
Photo Collage Sign from Where the Smiles Have Been
Easy DIY Sharpie Mug from Coupons and Freebies Mom
Fingerprint Salt Dough Necklace from Spaceships and Laser Beams
Papa Picture Frame from Cookies, Coffee and Crafts
Clay Footprint Keepsake Bowl from Messy Little Monsters
Mason Jar Lid Magnets from from Amber Oliver
Handprint Calendar from Joyfully Thriving
Rose Handprint Canvas from Toot's Mom is Too Tired
Christmas Handprint Cards from The Best Ideas for Kids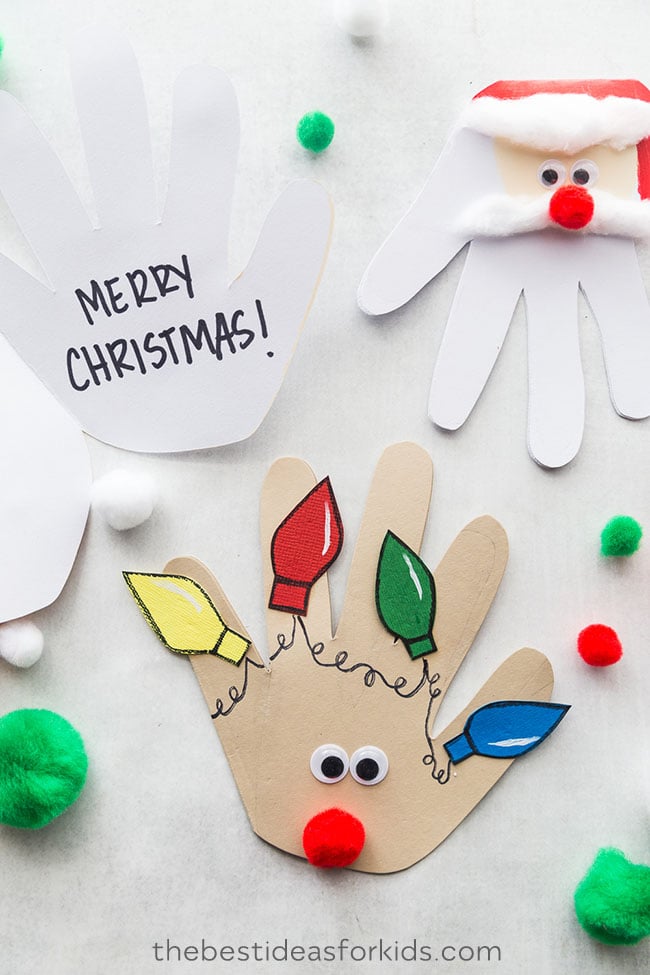 Personalized Snow Globe from The Best Ideas for Kids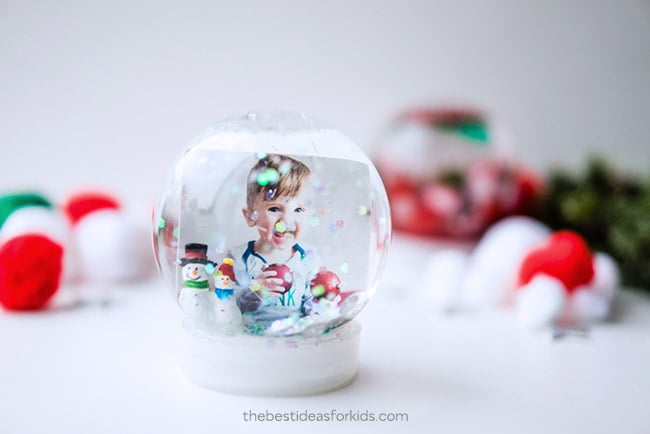 Whether you purchase a kit, or make a gift entirely from scratch, any of these DIY gifts for the special grandparents in your life will be the perfect gift!
What are your go-to gifts for the grandparents in your life?